It's exclamation mark madness this morning! ! ! ! Publisher's Weekly just announced that my lovely wife, Sona Charaipotra, along with her writing/business partner/homegirl, Dhonielle Clayton, not only have  a six figure deal for two books from Harper Collins Teen, but have launched their literary packaging company, aptly called CAKE Literary, which they started when still MFA students at the New School's Writing for Children program. Why? Because they like cake. And they're hella literary. Hella. And they want to bring more diversity to fiction. That's reason enough for me to abandon my Ninja Warrior Code on exclamation marks.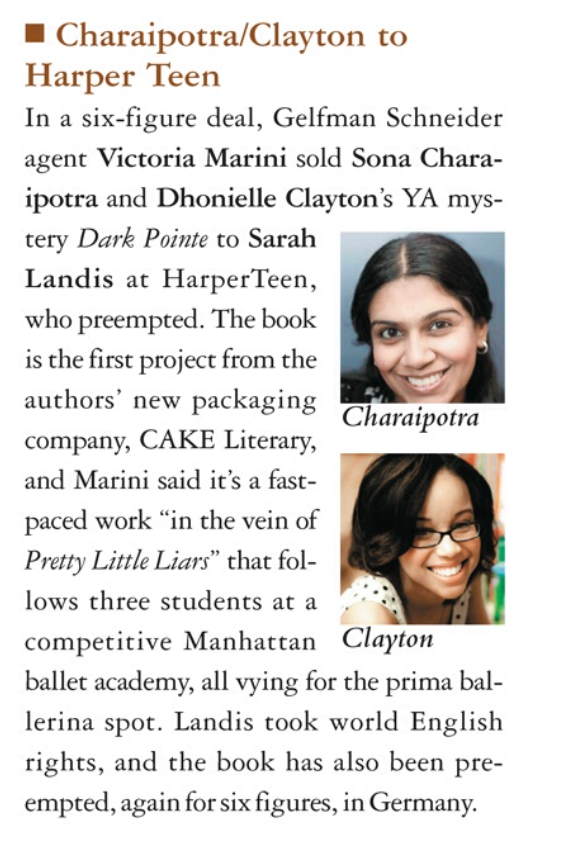 Every single one of Sona's classmates in the Writing for Children MFA program at the New School (class of 2012), followed by my father, Pashaura Singh Dhillon, are coo coo for exclamation marks. My dad's bonkers about them. He often starts emails with Hello! or the all encompassing salutation, "Sat Sri Akal ! ! !" This might explain why he gets on so well with Sona, Dhonielle, and that Kavya. In a one minute conversation, they use enough exclamation marks to be locked up for life in the premise for my multi-million dollar utopian society called the Exclamation Games, where tribes of writers compete for use of exclamation marks.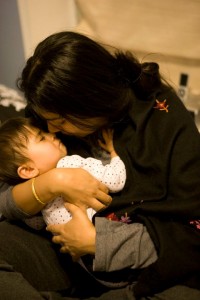 When Sona first decided she wanted to do the MFA program in Writing for Children at the New School, I looked at her and immediately told her to go for it, because there's nothing more practical for two unpublished writers, new parents, with unstable jobs, and inconsistent income, than for one of them to go for another postgraduate degree in creative writing. Since that worked out so well the first go round.
Aside from the money, there was the intense time commitment and that baby of ours: Kavya was still a tiny little thing, wobbling her little body about (now she insists she is all grown up).
She already had a Masters degree in screenwriting from N.Y.U. and she didn't have any interest in becoming an adjunct, even though I told her all about the autonomy of being your own boss without being weighed down by things like job security, benefits, a salary. Ways the Man tries to keep you down. She opted for working at home in her pajamas while still avoiding those things.  She just wanted to write, which is probably the most impractical reason to go into an MFA program.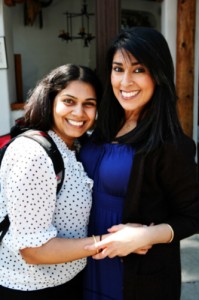 I didn't hesitate to support her because she is the smartest person I know, with work ethic and a knack for concepting I wish I had. Through pure gumption, she and her sister, Meena, got meetings with fancy pant Hollywood folks when I first met them in Los Angeles over seven years ago. Put them together and you've broken ever exclamation mark punctuation rule ever conceived, combining passion with lunacy. Mainly lunacy. And if they see anything laden with sugar, they will scare the shit out of you when they start screaming words like, "CUPCAKE!" "COOKIE!" without any context or further explanation.
They had even started working with a major film production company until Bride and Prejudice came out, tanked, and the whole project abruptly came to a halt because the company felt the perceived audience couldn't handle a completely different story and genre featuring another brown person. Both sisters are control freaks, so rather than do anything where there were so many variable factors, from whims, to racism, to trends, they smartly opted to wait.  Sona had a plan when she started her Masters in Screenwriting, rather than some vague goal. She knew all about treatments, loglines, inciting incidents, outlining, and if there weren't so many people with such decision making ability in the process, I know she and Meena would have been screenwriters ages ago, sipping lattes at Coffee Bean and Tealeaf. I am looking forward to seeing the first CAKE project on the big screen.
The first day Sona met all of her classmates, she came home with such excitement, starting with exclamation laced texts. The group instantly clicked, something I've only ever experienced when I took a playwriting workshop at the Fine Arts Work Center in Provincetown. It's extremely rare to have that. I've never experienced that in my MFA program, or at the CUNY Writers' Institute I attended, as wonderful as the experiences were. And I doubt the New School consistently replicates this type of experience in subsequent years. Chemistry is unpredictable.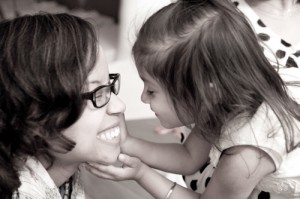 I was pretty excited for Sona. She worked like a maniac, getting her own writing done for workshops, reading everyone else's, as well as doing a lot of freelance journalism assignments, and still managing to spend quality time with me and Kavya. I am constantly in awe. The first time I met Dhonielle, was when I knew these two were going to tear shit up.
They have such passion about their genre, the craft of writing, and I've had some great conversations with Dhonielle on the awesomeness of the dead narrator, and when they talk about shows like Vampire Diaries or Pretty Little Liars, things get heated, especially when I make some offhand comment like how I couldn't tell the difference between any of the characters. Or made the suggestion a shape shifter should eat them all. "Shape shifters don't eat vampires," is apparently common knowledge.
They were equally as passionate about discussions about the representation of characters of color and about changing the landscape of fiction. Big talk from a librarian and a celebrity journalist. Yet, here we are. Sona had immense respect for the way Dhonielle's writing flowed, and moved, and created frighteningly vivid scenes of whatever the hell steampunk is. And Dhonielle and Kavya got along from the get go, and she's an excellent judge of character. Without Kavya's approval, that would have been the end of that.
On the first day Sona returned from meeting all her classmates, they had a plan to write a group blog that would eventually serve to promote each other's work: TeenWritersBloc.com. I was gobsmacked with the audacity of the idea. They were all entering the program with the assumption they would finish a novel and sell it by the time they were finished. Twitter. Facebook. They were all over it. Who the bollocks did these people think they were? Then the book deals started coming through.
While the news in Publisher's Weekly was great, reluctantly I have to admit that there are some situations where the more subdued punctuation marks need to get the fuck out of the way and make room for the loud and vivacious exclamation mark! Even if that entails Sona pausing dramatically as I'm writing this post, in verbal exclamation marks to convey that we should stop by the bank later today. And my inadequate response of, "Okay." had to be repunctuated to, "Okay!" before her supersonic hearing registered me speaking. So here's what the announcement should look like:
This is CRAZY! ! ! !  SIX FIGURE DEAL! ! ! ! ! ! Dhonielle Clayton, A librarian in Harlem and Sona Charaipotra, an entertainment reporter, just scored a six-figure deal! ! ! ! ! Gelfman Schneider agent Victoria Marini sold Sona Charaipotra and Dhonielle Clayton's YA mystery Dark Pointe to Sarah Landis at HarperTeen! !  ! !, who preempted! ! ! ! . The book is the first project from the authors' new packaging company, CAKE Literary! ! ! ! !  and Marini said it's a fast-paced work "in the vein of Pretty Little Liars" that follows three students at a competitive Manhattan ballet academy ! !  ! all vying for the prima ballerina spot ! ! ! !  Landis took world English rights! ! ! , and the book has also been preempted, again for six figures ! ! ! ! in Germany ! ! ! ! !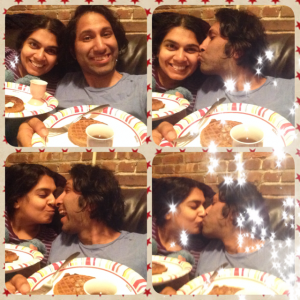 At midnight this morning, Sona came downstairs and we of course celebrated the news with her favourite: waffles with warmed up syrup.
In the next few weeks, I'll be interviewing them for my site on writing, and also for IshqInABackpack.com on their favorite dessert place on the Upper West Side, and the best deep fried chicken joint in Harlem that no ballerina from their novel would set foot in. Watch this space!
If you want to show some writerly love, find them at www.cakeliterary.com, like them on www.facebook.com/cakeliterary, or follow on twitter @cakeliterary