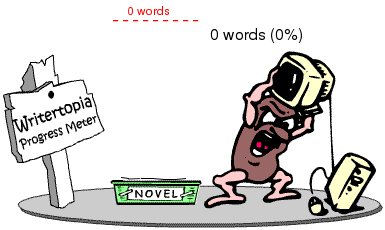 It's been firmly established that I suck at self imposed deadlines. I graduated from the CUNY Writers' Institute in May, and since then, I have done absolutely nothing relating to my writing. And I'm not exaggerating, even if you count the time I went to a coffee shop, with the intention of revising my chapter. But as soon as I ordered a chocolate croissant warmed up, it all went to hell. To hell, I say. I'd like to think that the Writers' Institute has instilled me with some sort of work ethic, but unfortunately it has not. If there is no threat of humiliation from other students and fancy pant editors, nothing gets done. Some of my classmates from the Writers' Institute, who are also feeling this same way have formed a writing group fittingly called The Stockholm Syndrome Writer's Collective (#SSWC), but have yet to meet, so I'll let you know how that goes.
It's a repeat performance of years past. From moments, days, months, and unfortunately years, after my MFA, writing conferences, panels, or writing workshops I've been a part of. Fortunately, my wife, Sona, shares my madness, and sometimes we go to creative writing panels and conferences together. There is a momentary high where we are invigorated and excited about getting to our writing, but after a promising start, it dies out to things like the art of the hustle a.k.a. freelance writing, adjuncting, paying bills, consuming mass media and generally spending way too much time waffling about in front of the telly or the computer. We have pangs of guilt, but it's become a part of the cycle.
This current cycle was particularly painful because it happened through muffled screams, in slow motion, where the writing, routine, deadlines came to a screeching halt, and I predicted it would happen the second my last workshop at the CUNY Writers' Institute ended. This is not to say I just let it happen. In a frenzy, the week before my reading, I stayed up six nights in a row like a crackhead to revise two short stories and two novel chapters that had gone through some pretty intense workshops. But after my reading, despite plans to make a routine and get shit done, everything came to an abrupt halt. That state of restlessness, guilt, the stress of inertia, it all returned.
I wish I was one of those people who could plan out their day and just pencil in 2 hours of writing time, or spend an entire day just writing. But I'm not that bloke. I'm the other bloke, who says, "but first, let me check my email."
Me and Sona are currently participating in Michelle Rafter's Wordcount Blogathon (Day 3 yo!) and even involved my dad, Pashaura Singh Dhillon, a 74 year old Punjabi poet. It's an exciting process to be forced to write everyday. And my blog posts are long, in case you couldn't tell, so for the past few days I've logged in about 1500- 2000 words a day on narrative blog posts on this site and over at ishqinabackpack.com. As much as it's kicking my ass, it's a lot of fun just sitting the fuck down and writing. It's also been fun connecting with other bloggers and readers online.
I'm stretched thin already with completing the blogathon with this site and our travel site (ishqinabackpack.com), starting a summer teaching blogging and fiction gig, and in the midst of selling our place and buying a new one.  So being the practical parents that we are, we thought what better time to add a Novel Writing Chapter Challenge to the mix in 30 day cycles? Also read Sona's blog post on the chapter challenge).
30 Day WordCount Chapter Challenge
The challenge is open to novel writers of any genre. The purpose is to devise a plan that works for you. A chapter a week. If you're a maniac, a chapter a day. 1000 words a day. 2000 a day. x amount per week. A 30 minute writing sprint. five sessions of 500 words per session. Whatever works for you. The official hashtag on twitter is #chapterchallenge, but we'll also be using existing ones like #amwriting and #writingsprint. If there are others you're using, just make sure you use it in conjunction with #chapterchallenge.
The Basics
1) Follow us on twitter @navdeep_dhillon and @Sona_C
2) Like us on our Fan Pages: Navdeep | Sona
3) During the 30 day cycle, every Monday, I will post a weekly Chapter Challenge Reflection post, where I will write about my writing week. You will do the same on your website or blog. Link back to me. Easy Peasy.
4) Connect with me and Sona via twitter using the official hashtag #chapterchallenge.
5) There will also be scheduled twitter gangsta parties before each cycle and after. If you've never participated in a twitter chat, sign in to this website with your twitter ID on the day of the chat: www.tweetchat.com.
Cycle #1: The very first 3o Day Novel Writing Chapter Challenge starts on Monday, June 10th and ends on Wednesday, July 10th, because we couldn't get our shit together before June 1st.
What Won't Happen
– We can't connect you to agents, editors, or anyone in a position of power. We can't even claim to know a guy who knows a guy . . .
– We're not in any position to help you get published, but know a guy, who has read a book. We can tell you about the book.
– Don't send us anything. Unless it's money. Or British chocolate. Or whisky. Those things we will never ever say no to, especially the last two.
Details
Badges – You want badges, we got badges. Just not yet. Okay, probably not for a while. But once we do, you can be sure they will look spectacular. Like fireworks. They'll explode on the screen and things will catch on fire, a bunch of shit will be destroyed. Great for parties.
June 8th ChapterChallenge Twitter chat – Most likely, it'll just be me and Sona hanging out in the twitter chat. But hopefully some more folks will join in. It will take place Thursday, June 6, at 6 p.m. Pacific time/9 p.m Eastern time. What, you got better things to do on a Thursday evening? The chat will last about half an hour. Unless shit gets crazy. Then who knows? We'll be using the hashtag #chapterchallenge. If you've never participated in a twitter chat, check out this website: www.tweetchat.com.
July 11 Gangsta Party and Twitter chat – Once the challenge is over, we'll give everyone who participated a link to an image they can use on their sites (if you have them) based The blogathon ends on Sunday, June 30. All June 30 posts must be published by 8 p.m. Pacific time in order to give the blogathon crew time to verify the results. The wrap party will take place on Monday, July 1, at 10 a.m. Pacific time/1 p.m. Eastern. We'll share what we liked and learned, then announce raffle prize winners.
Prizes
Design your own prizes. I'm getting taken out to a speakeasy in NYC and barbeque by Sona for each cycle. Right, Sona? Good. Glad that's sorted. The real prize is a sense of accomplishment, as small as it may seem at first, that you completed 30 days of noveling and made some fucking progress instead of moping around, bitching to yourself or on facebook and twitter about how you should be writing more (or at all!), #sadface.
Signing Up
Write a response to the chapter challenge every Monday during the cycle in progress on your own online spaces. Link back here. That's it. It'll be more fun if you have twitter and facebook, but if you're a person that hates fun, then that's all you have to do. If you're a person who likes fun, on the other hand, then pop back up to "Basics" and do everything there. Remember, the very first session starts June 10th.